The Doctors
Dr. Michael Petty, D.C., PLLC
Doctor of Chiropractic


Education
1986 - Doctorate of Chiropractic - Class Valedictorian - Summa Cum Laude
1983 - Pre-Med - University of Tennessee Knoxville
Experience
1986 to present: Private Practice
1996 - Present - Team Chiropractor - University of Tennessee Men's Athletic Department
2004 Official US Olympic Track & Field Trials Team Physician
2008 Official US Olympic Track & Field Trials Team Physician
2009 Served Medical Rotation at Olympic Training Center - Chula Vista, CA
2012 Official US Olympic Track & Field Trials Team Physician
2012 London Olympics
Certifications & Licensures
US National Board Certified - Chiropractic Physician
Tennessee State Chiropractic License
Certified Chiropractic Extremity Practitioner (C.C.E.P.)
Certified in Whole Body Active Release Technique (A.R.T.)
Certified in KinesioTaping Methods
Certified in Laser Therapy - K-Laser
Associations & Memberships
American Chiropractic Association
Tennessee Chiropractic Association
ACA Sports Council
Federation Internationale De Chiropractique Du Sport (FICS)
Affiliations
Farragut Rotary Club - Past-President
Farragut-West Knox Chamber of Commerce - Past-President
Fort Loudoun Yacht Club - Past Commodore & Board Member
Dr. Kyle Koslowski, DC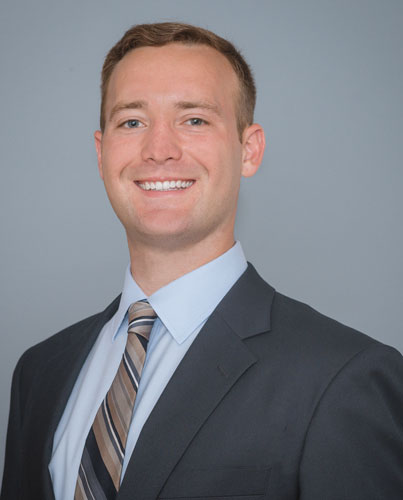 Education
2019 Doctorate of Chiropractic - Life University

Postgraduate Education in Functional Neurology - Carrick Institute for Graduate Studies (224 cumulative hours to date)
Certified Chiropractic Extremity Practitioner (C.C.E.P) - In Progress

2015 - 2018: Life University Functional Neurology Club Officer

2018: Observation of U.S. Olympic Medical Staff - Prefontaine Classic

2018: Pulsed Electromagnetic Field (PEMF) Research Assistant - Life University
2014 Bachelor of Science: Exercise Science Major, Coaching Minor - SUNY Fredonia
Experience
2020 - Present: Associate Chiropractor at Concord Chiropractic Clinic

2019: Preceptorship with Dr. Petty at Concord Chiropractic Clinic

2017 - 2018: Chiropractic Intern - Life University Center for Health and Optimum Performance

2013 - 2015: Strength and Conditioning Coach - SUNY Fredonia Varsity Volleyball Team, Private Coaching
2014: Varsity Softball Coaching Internship - SUNY Fredonia

2013: Physical Therapy Internship - MOST Physical Therapy

2010 - 2014: Division III Varsity Baseball

2009 - 2012: Private Baseball Instruction and Fundamental Coach
Certifications & Licensures
U.S. National Board Certified - Chiropractic Physician

Tennessee State Chiropractic License

Theory and Techniques of Coaching, Health Sciences Applied to Coaching
As a health care profession, the chiropractic profession provides a unique combination of functional analysis, healing skills, and a holistic approach, all directed at achieving optimal health. Dr. Koslowski utilizes this skill set to identify and address the root cause of your symptoms. His goal with each of his patients is to diagnose and treat the actual cause of their pain, instead of only treating the symptoms. As your doctor, Dr. Koslowski will assist in providing you with the ability to actively participate and take control of your health. He also presents valuable information and exercises to the patient to help prevent recurring issues.
As an active young man, athlete, and outdoorsman, Dr. Koslowski became a chiropractic patient in order to treat the cause of his pain, which gives him a unique perspective. Then his experience as a collegiate athlete, and later, as a strength and conditioning coach for competitive athletes, increased his awareness and understanding of the wear and tear to which the body is subjected in training, competition, and even normal daily living. His lifelong passion to help others, combined with his experience as a patient and now a chiropractor, have served to motivate him to assist as many people as possible in their quest for better health.
Outside of the office, you will find Dr. Koslowski attending local sports events, working out at the gym, or exploring the local farmers' market, the tallest peaks of the Smokies, and off-road biking trails.